The Flying Car is the only project by FigureItOut Productions that was not an original story. Adam Koralik was issued an assignment of remaking an existing short film, he chose The Flying Car written by Kevin Smith.
The story is about Jason and Kevin who get stuck in traffic, Kevin uses this opportunity to preach about the concept of a Flying Car and trap his friend Jason in an awkward situation.
This comedy was directed by Adam Koralik.
The film stars Billy Atchison and Emre Cihangir and was released in 2009.
Click here to see the film's IMDb page.
The full film was released on FigureItOut Production's first DVD release as a bonus feature.
The characters return in Adam Koralik's film, Pirates of the Copyright.
Trivia: The Dr. Death logo on the dashboard is a reference to Adam Koralik's film, Henchmen.
See the trailer here: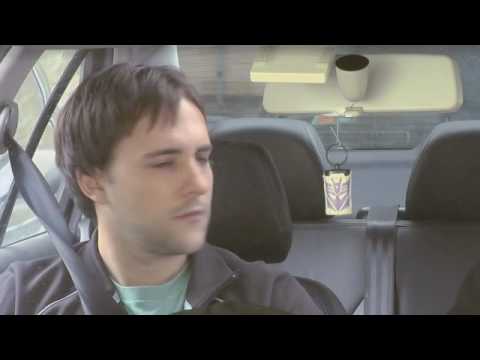 Cast

(in credits order) Tweet