260 Year Old Virgin – Fallout New Vegas For Pimps
on
April 24, 2015
at
1:47 PM
Fap P. Underboob is about to go punch Mr. House into bits and pieces. You should check it out.
Morgan Freeman dog impersonation by Jason Stephens. He's dope, you should check him out.
Pimp out your wardrobe! That… doesn't sound good. Anyway, check out GSP t-shirts, hoodies and tanks!
Become an honorary Pimp, help them make new episodes and continue with your favorite shows right here. Don't forget to subscribe to their channel, Game Society Pimps.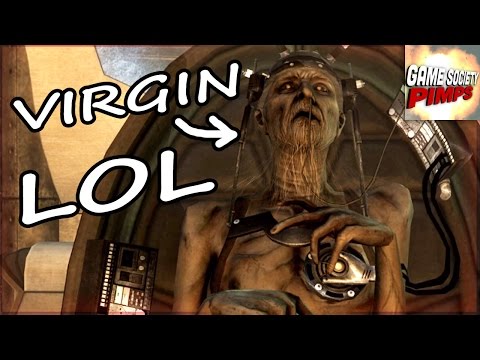 Tweet